Residential Roofs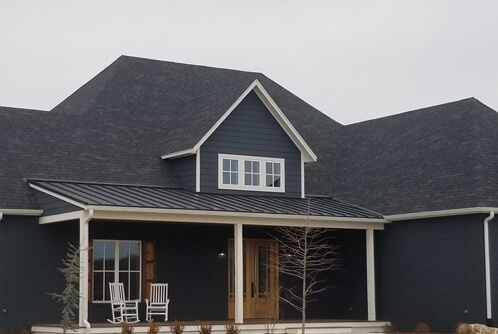 Roof Replacements
Is your roof looking like it's seen better days? Maybe you're finding more and more granules in your gutters and downspouts. It might be time to replace your roof. For nearly 30 years C and S Roofing has been helping Tulsa and the surrounding areas find roof replacement solutions that work. If you're considering roof replacement here in Tulsa, C & S Roofing is the family-run business that you can depend on for all of your roofing needs. It doesn't matter how big or small the project, we have the right solution for you.
View More
New Roof Construction
New construction roofing is a specialty of ours. The way we see it, you have a blank slate and an opportunity to really make your home stand out. We can help you choose the best roof for style and protection. We take special care on new construction roofing projects because we understand that it's an opportunity to invest in the aesthetics and protection of your new house. Over the last 25 years, C & S Roofing has successfully completed new roof construction, roof replacements, and roof repair projects in Tulsa. We have the experience and knowledge to help you choose the best roof for your house. You can have confidence that your new investment has the best protection available.
View More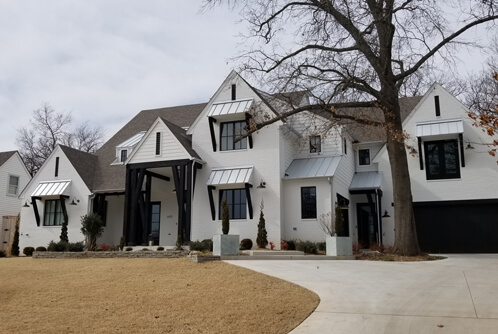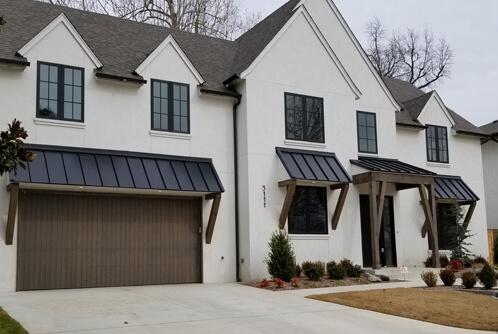 Roof Repairs
If you own a home in Tulsa or the surrounding area chances are sooner than later you will experience a need for some type of roofing repair. The weather and elements in this part of the Midwest wreak havoc on every type of roof there is. C and S Roofing knows the keys to providing the best roof repair for your money. We are experts at diagnosing leaks and damage to determine the best fix without having homeowners pay for services that are not needed. We will help you extend the life of your roof until it is absolutely necessary to replace. We pride ourselves on a conservative but honest approach and total transparency. You can trust us with your roof and roof repairs.
View More

"Not a nail or scrap of wood left in the yard after they finished. We had a wood roof and replaced it with a 30 year impact resistance roof. Love everything about C & S Roofing and they were all professional and timely. The owner even checked back on us after the job was complete to make sure we were pleased. Would refer them to anyone."
T. Jones of Tulsa, OK

"As a Realtor for over 40 years, I've had a lot of needs for roofers. I've had to have roofs replaced on many of my investment and personal residences. Many of my clients also needed a referral for roof repairs and replacements. Over the last 20 years I have only used or recommended C&S Roofing. Honest, timely, careful, neat and clean, reliable, top quality work at a very reasonable price."
C. Patterson of Tulsa, OK

I have owned homes for over 40 years and have had several occasions to purchase a new roof. It was such a pleasure to find C&S Roofing. They are always priced right, work easily with insurance adjusters and have done the best quality job by far. I have also had occasion to refer them for other residential and commercial jobs. The best testament that I can possibly give for them is every referral has resulted in, "thank you! I will never use anyone else for roofing again."
T. Allen of Tulsa, OK
---
We use the highest Quality of Materials
Reach Out to Us
Speak to our Sales Rep, Joe Uzzel